Today it´s time to present a new single release and artist collaboration between Young Music Sweden and the young artist Linnea Andersson when the new single "Summer" is released. A song about just everything that feels so great with the summer. You know, swimming, walking on the beach, enjoying the sun, the cities and feel how both people and everything around somehow comes alive in the summer. As usual it has been a journey writing this song and we feel so happy to finally release it!
Last year we did our first collaboration when Linnea released the single Dance Dance Dance through Young Music Sweden´s concept. This song has been streamed a lot since then and among other successes for Linnea with this song it stayed for 30 weeks on swedish radio P4!
But now it´s time for the new single "Summer" to meet the world, today june 8th!
We did some video materials for the release and this one was the first…
And today you will see this one on all sociala media platforms..
We´ve also worked on some more video materials to be released someday soon.😉 so stay tuned for that!
For this single we produced both the photos and the cover, of course and as usual it´s Fredo Production that produced the cover art. I must say we had a really fun (and warm!) day photoshooting for this single on the roof of one of our buildings near the studio. Don´t you think there is a lot of "summer" feeling in the picture?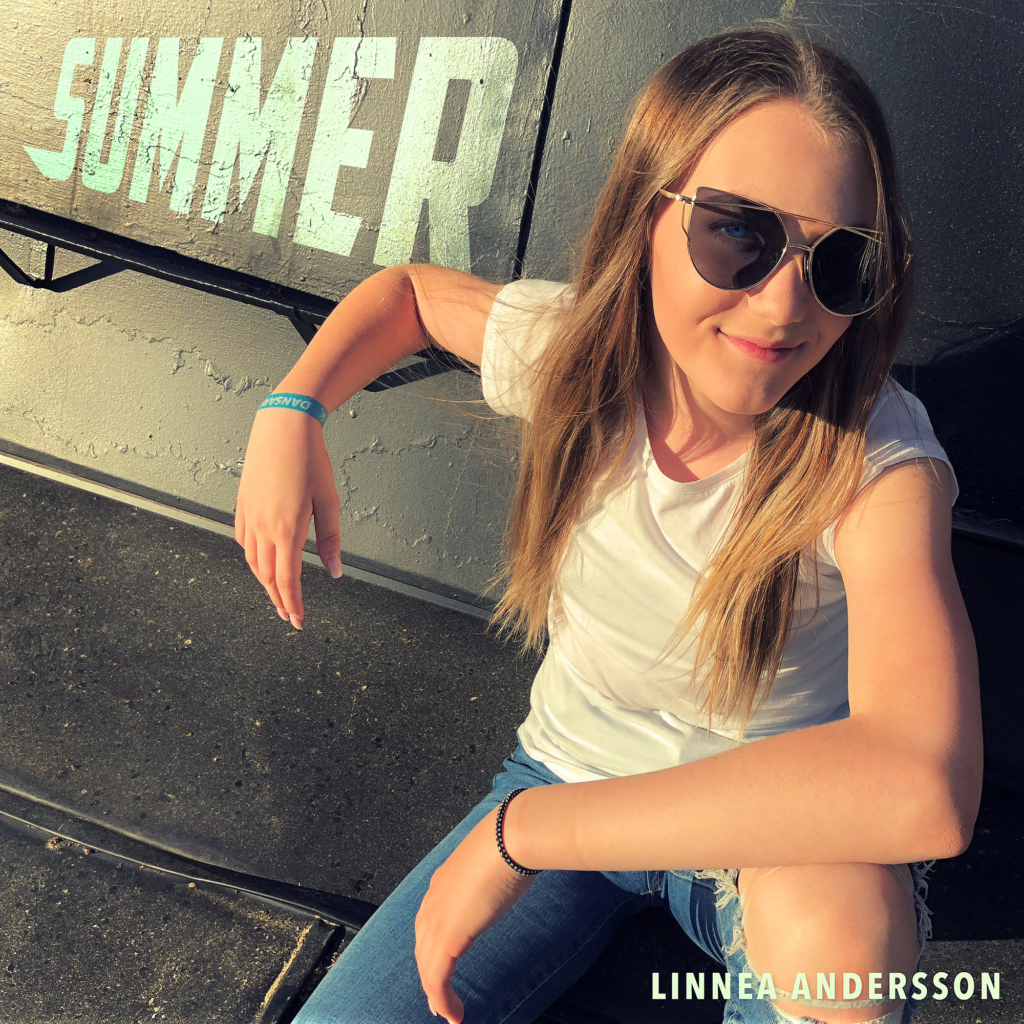 Linnea is now going o a "Summer tour" with a lot of gigs this summer, visit Linnea on Facebook to get the dates for that. With this song we now wanna wish you all a great summer!☀