Today we are proud to present a new single release. This time it´s the result of a new artist collaboration with young artist Teo Rösarne 14 years old from Tranås in Sweden. Teo is a really already-grown-up-artist with a lot of thoughts on his mind, he wanted to have a song about ideals. A song that could be supportive for others with similar experience as Teo himself who felt during a long time in for example his school that he didn´t fit in. That he was expected to be someone he´s not, that he was expected to look a certain way to be accepted and so on.
This is what the new single "Good As U Are" is about. That you´re good as you are, you, don´t need to change but you need to fight and move on in life to stand against all ideals that will try to tear you down along the the way.
When it comes to this fantastic cover art it´s the result of both the fotographer Erik Hellquist who took the photo and Fredo Production who produced the cover.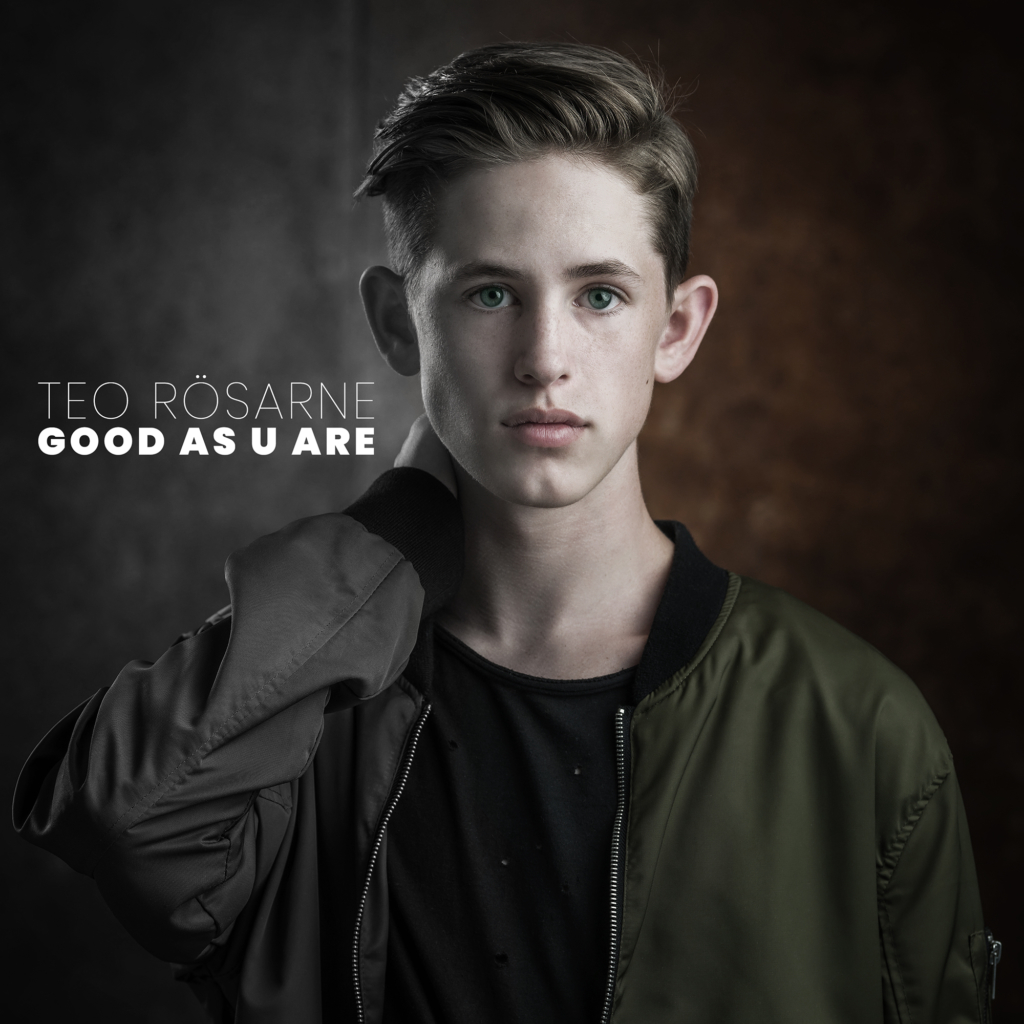 For the release of "Good As U Are" we did some promotionvideos, the first one went live in the beginning of this week…
And the second one you can see on all our social media platforms today!
Now we have a lot to do a couple of weeks when we will work to promote this song and already before the release we´ve noticed a really positive response among both digital media and press so this should be fun!
Stay tuned on all our social media sites and profiles to get the latest news!
Young Music Sweden website, instagram and on facebook
Teo Rösarne new website, instagram and on facebook