Finally a new song is released from Young Music Sweden! Through a new artist collaboration with "Eliza" I got the chance to finally write and produce some countrystuff! Oh, I´ve really, really waited for this. But actually nothing went the way I planned. This is the story about the song "Because of You".
During the last years I´ve mostly written and produced pop, before that I was mostly producing country songs and used to play all the instruments that´s common in the country style. You could say that I "thought" that I could still play all these instruments easily when I started to record "Because of You" but it didn´t take long for me to realise that I "couldn´t" anymore – it was too long ago.
So, I hade to practice and practice…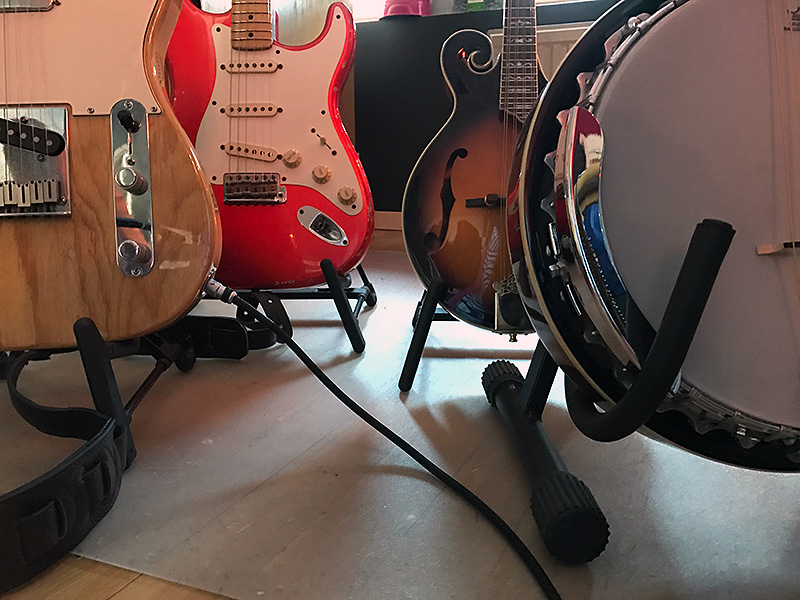 I love guitars!
I´m a true string instrument lover so of course I already have most of the necessary instruments in the studio, just haven´t practice so much of for example banjo…
In pop productions I often use guitars, both electric and acoustic, but they usually don´t have a "lead" roll in the production. So one of the first thing that stroke my mind was how important it is to play and record really good stuff on ALL instruments this time. Puh… and to choose to right mic to get the "right" sound for each one of them. I changed a lot between different guitars to create a musical arrangement and mix.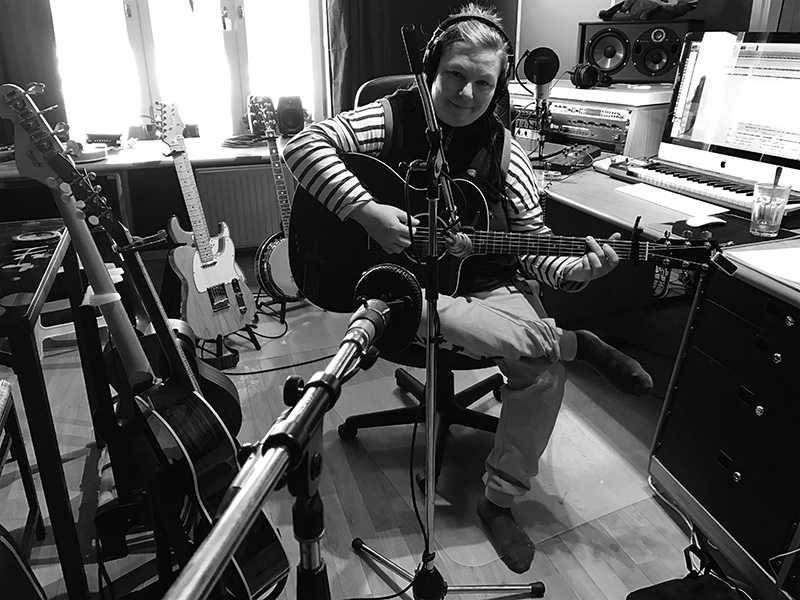 Now, with all facts, I might have used too many guitars or mic solutions ? I did have some trouble getting all the sounds and guitars together in the mix later… I´m also not a bass player, this was actually my first bass recording and I must say I made some big mistakes in the beginning with the sound. Honestly I think Bjorn at Cuttingroom made this production go from okay to so, so, so much better!
Written a couple of years ago
This song "Because of You" I actually wrote a couple of years ago, I was influenced byt Chris Daughtry when I wrote it, I´m a big fan of his voice and music, and on the first production I made I did a more "rocky" version of this song.
A couple of years later an artist group of three wanted to do a version of the song so I re-wrote some parts of the song, I changed the verse to a new melody and I also recorded and produced a totally new version. But that version was never released so the song went back to the "archive" again. Until I met Eliza.
Eliza loved the song and as a songwriter it´s a fantastic feeling to "give" the right song to the right artist.
So, now, this was going to be the third (!) time to record and produce this song and this time for the solo artist Eliza.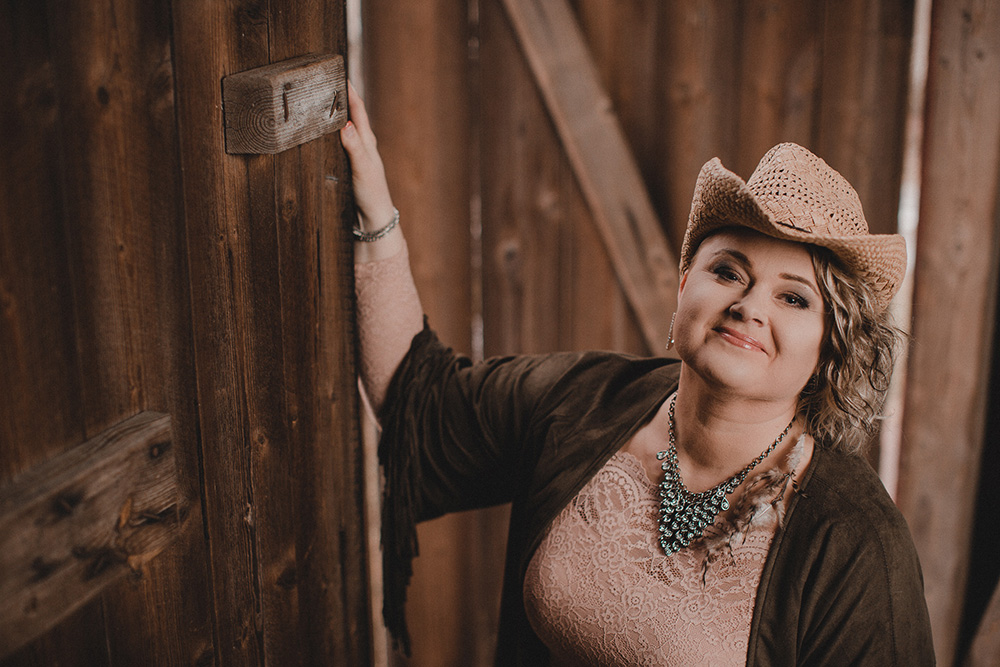 A new body
After struggling a lot with all instruments, making hundreds of styles of the arrangement, the song slowly began to grow into it´s new body. Fredo, the drummer on this song and also my better half, he is also a perfectionist like I am. So you can imagine how many times he tried to record the "perfekt sounding american country drums" on this song… ?
Usually I make most of my productions myself but this time Fredo became my co-producer.
I`m so grateful for that! I think I really needed that since it was a long time ago I played and recorded a country song and he´s like a "country freak" and listens to all the american country stars all the time and "knows all" about the country styles of today.?
Learned a lot
So, though it was really hard and we had more than one technical issues in the studio we finally got a production we "had to be" satisfied with for now. We realise that we need more skills on this in the future and we will work even harder the next time, and we will for sure remember all the technical struggle we had on this production and hopefully we´ve learned a lot ?
We thought the studio story of this song has earned it´s own movie so here it comes! Enjoy!
As usual you can listen to the song at all digital plattforms, hope you like it!!
Please feel free to share and comment!